First you go to Connect. - connect.asburyseminary.edu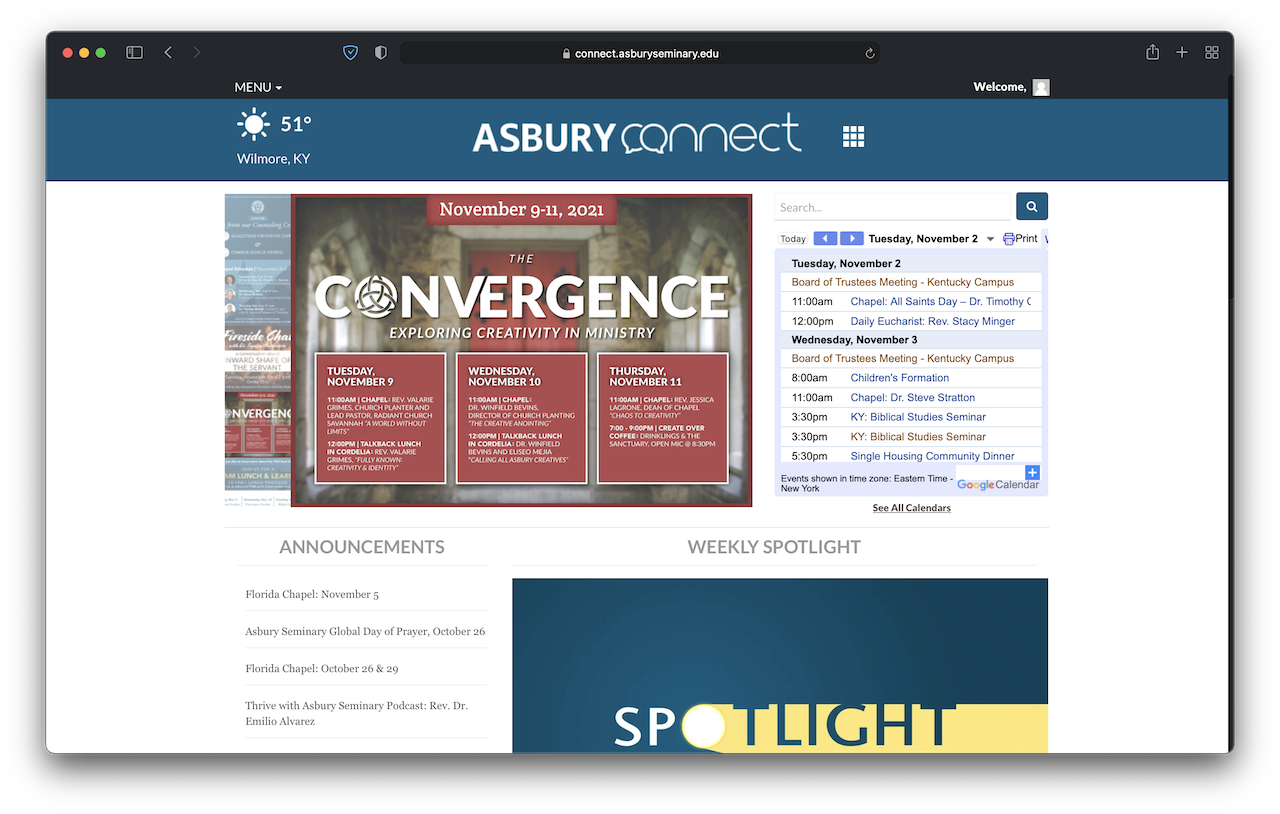 Then from there you click the 9-square-square to the right of "Asbury Connect" at the top.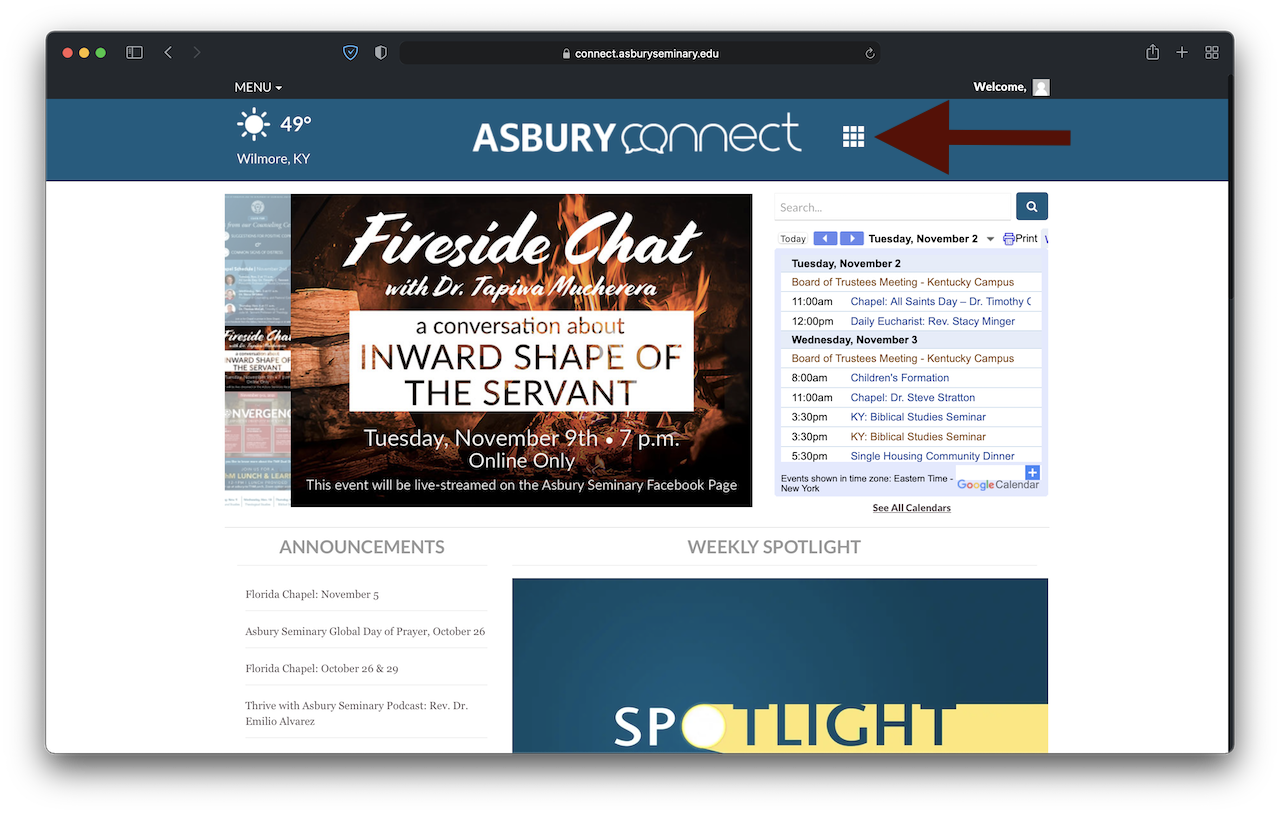 Which opens a menu that offers a variety of apps you can choose from.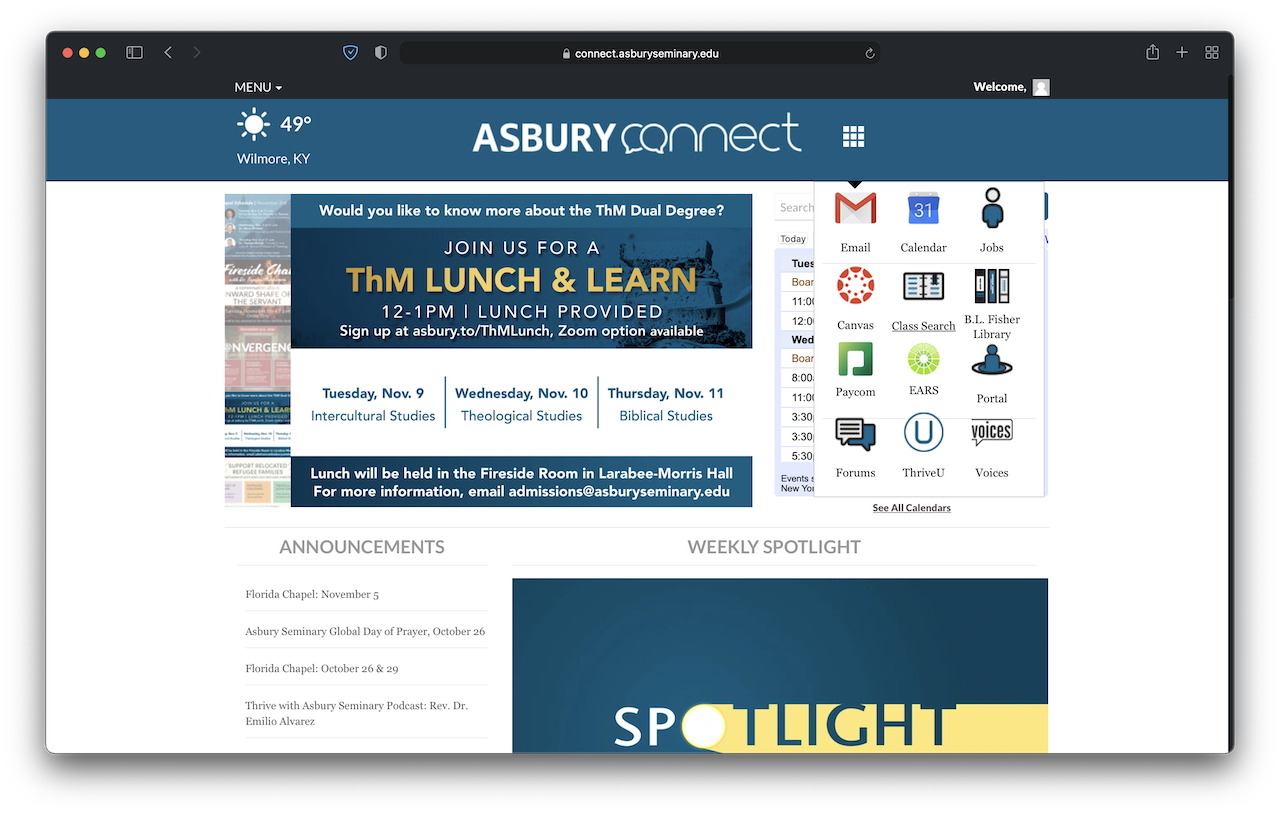 Within that you're going to want to select Class Search.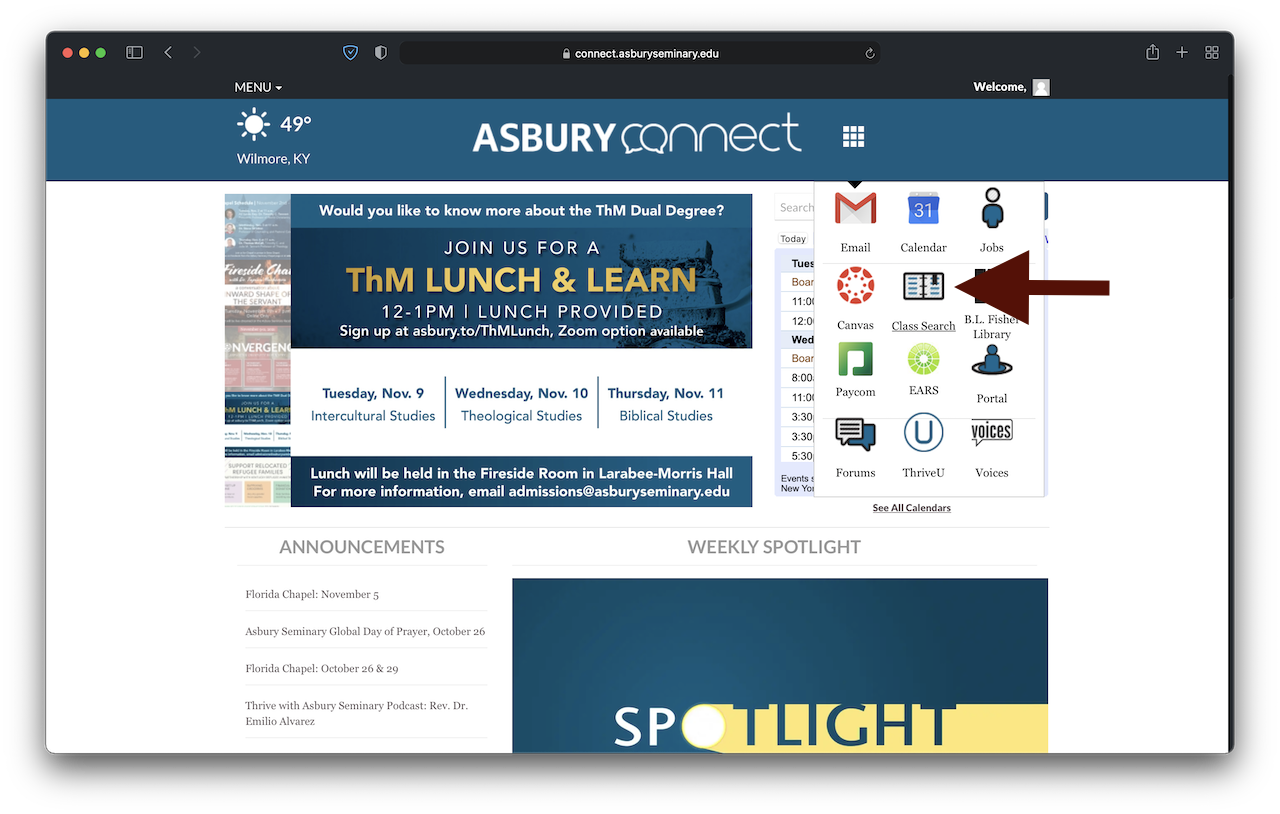 Which will bring you to this page.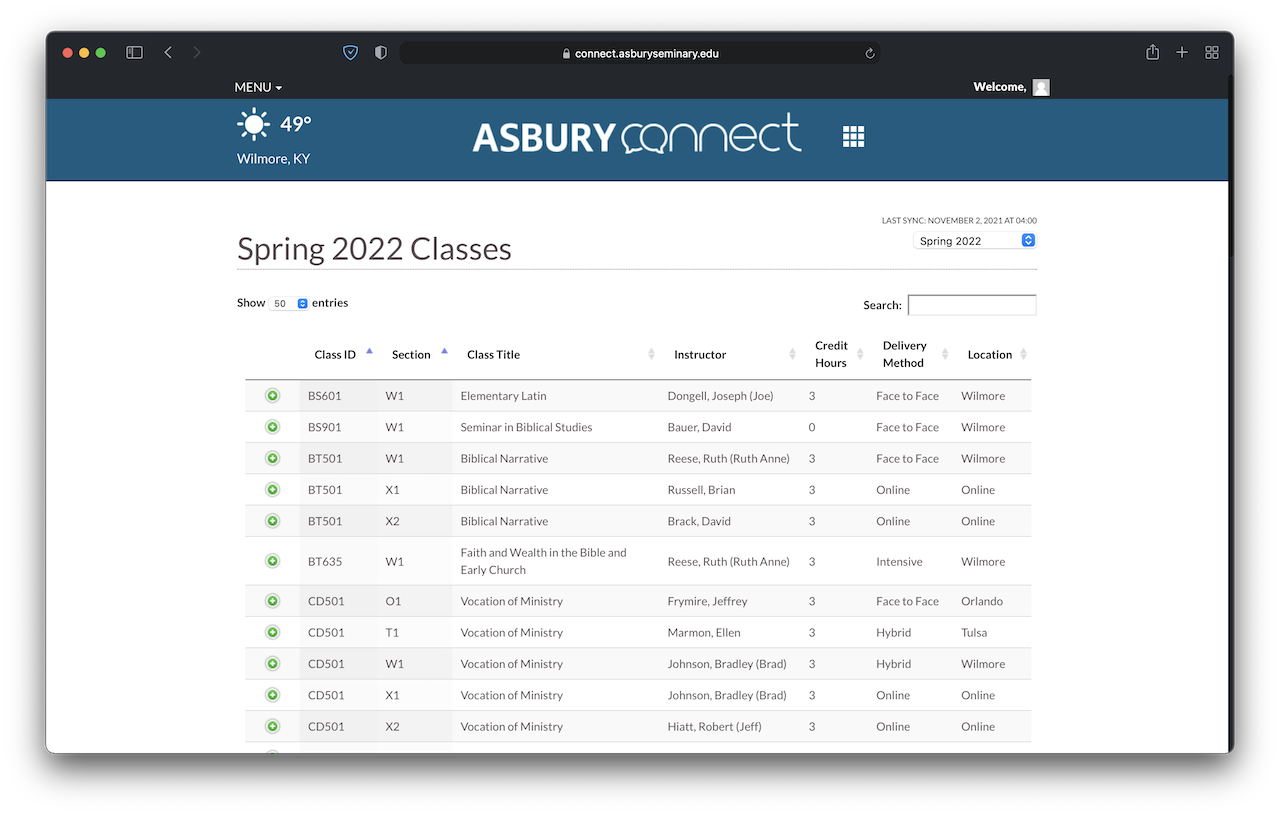 From here you can search for any class. However, do note that it searches by semesters and you have to choose which semester you want to look at here.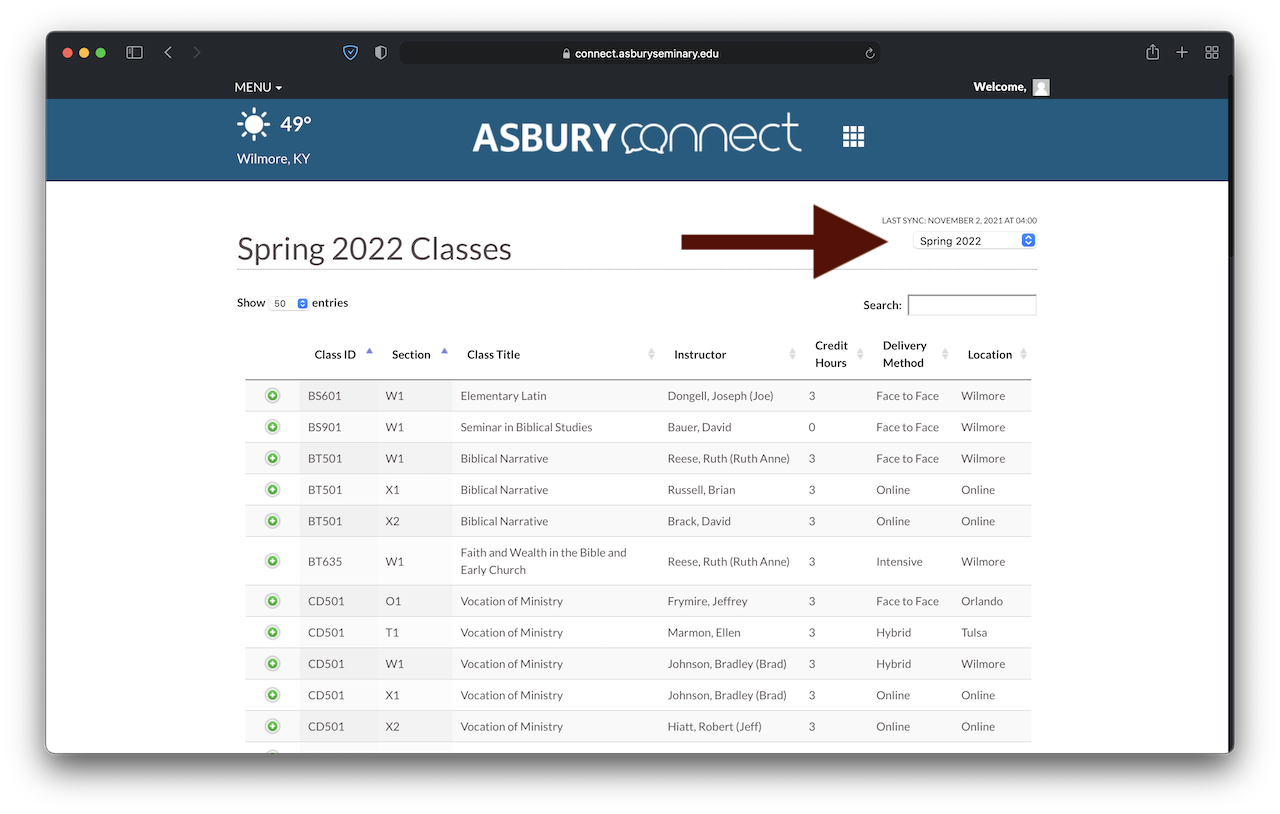 The records go back to 2017.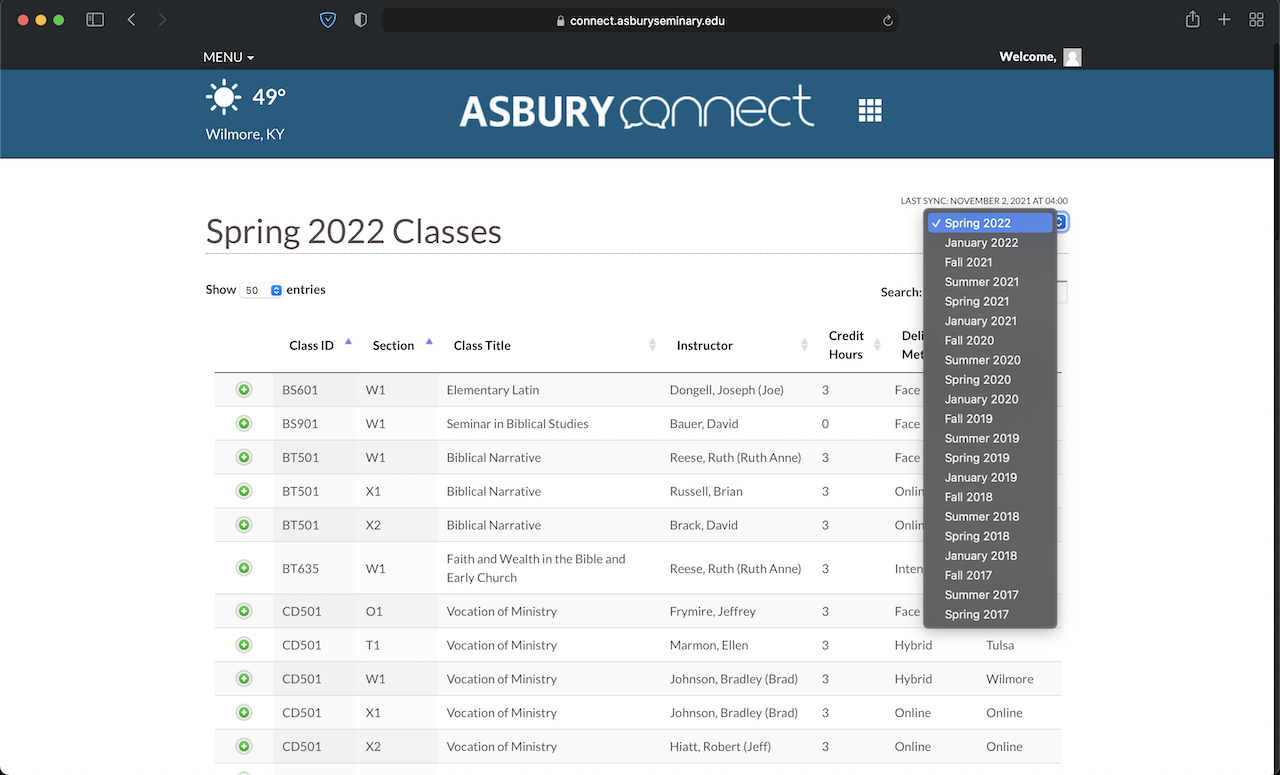 Do let us know if you have any further questions!